Sitting around the dinner table last night with a group of friends, I asked the question "what was their favorite Christmas tradition?" Each of our answers were different, some sad, different, untraditional, while others were filled with magnificent memories of music, signing carols, and even scavenger hunts to find their presents. Remembering my own childhood Christmas traditions and how they differ from everyone else at the table, I want to share some ideas for bringing people together over the holiday season. 
For me, this gathering is part of what makes Christmas, and every other wintertime holiday, magical. It is the communal hot drinks, walking together through decorated streets and public spaces, and simply spending time together celebrating that creates that sense of seasonal joy and cheer. I can live without fairytale snowfalls (although let's be honest, they are pretty magical) as long as some of these other things happen. It's a good thing too – there is very little Narnia-esque snowfall in Southern California!
Ashley and I love sharing our favorite things with you each month. This month we want to share our favorite holiday treats, sweets, activities, and presents. Hopefully it will give you some great last minute holiday shopping ideas!
1. I just got one of these personalized stamps from
Paperpastries
! It gives a great personal touch to any letter or gift!
2. As a cook, I need to keep my hair back and out of my face AND the food! The hair ties are the perfect solution! Must be why they are called The Perfect Hair Ties !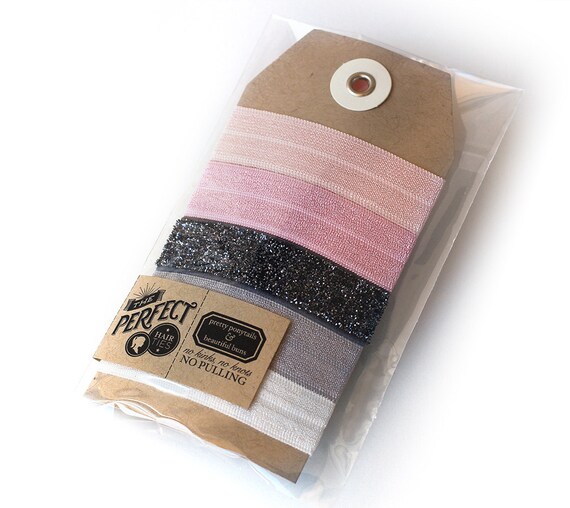 3. Beautiful Wreaths! No, not like the Mindy Project's Wreath Witherspoon…
Emblem Flowers, a local Los angles floral shop headed by Charmaine Chen creates some amazing masterpieces and beautiful wreaths.  Find a local florist in your area who can teach you how to make your own holiday wreath, which makes for a great gift.
4. Cutting boards are kitchen essentials, so why not make sure they are beautiful and effective?
Hardwood Creations has beautiful handcrafted cutting boards. Here is a list of a few more retailers who make exquisite cutting boards.:
6. Walking where you can see the lights – here in Pasadena, Christmas Tree Lane is pretty amazing! Here are some other cities that have great lights…see if your city is on the list.
 Our Favorite Holiday Music:
7-10. We love Songza! For those who don't know, it is a music app that allows you to listen to musical playlists based on mood.  Here are some of our top Holiday mixes and another favorite Holiday album.  Listen to them while you are baking cookies.
Choral Christmas – for the old-timer in me.
Classic Christmas Hits – because who could celebrate without them?
Merry Indie Christmas – to mix things up a little.
The Christmastime Blues – a little soul for cold nights.
11. Another favorite is Page CXVI, here is a sample of their Advent to Christmas album.  Please click here to buy their album and continue to support great artists.
Our Favorite Books to read during the holidays: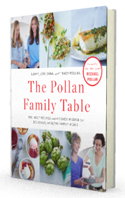 13. The Twenty-four Days Before Christmas by Madeleine L'Engle – she is my favorite, so anything she wrote, yes.
14.  Potter books 1 & 4 by J. K. Rowling – truly magical descriptions in the Christmas chapters
15. White Christmas – got. to.
16. The Santa Claus – that moment when he and Charlie arrive at the North Pole? I so wanted to be with them in the sleigh.
17. Love Actually – the annual tradition for Ashley and her husband.
18. It's a Wonderful Life.– My dad's favorite.  It is a great reminder of how our life is truly meaningful.
19. Sipping Chocolate from Amara (local to Pasadena, CA)-but keep scrolling down to make your own at home.
20. Trader Joe's Holiday Teas (both Vanilla & Cinnamon/Candy Cane Lane)
21. Cosmopolitans – classy Christmas colors and yum
22. Since you live all over, we want you to have great hot chocolate too!  Here you go. Alsco, look for a local Chocolatier in your area for sipping chocolate, or make a trip to
Pasadena, CA
!
Hot Chocolate
It can have other added flavors, like peppermint. This recipe is Gluten and Corn Free.
Author:
Elizabeth Eichhorn
Ingredients
1 C. Milk (you can use almond milk or coconut milk)
¼ C. Baking Coco (equal exchange)(ground carob)
1 tsp. homemade vanilla (tag)
2 tablespoons Raw Sugar Cane (Honey or agave work well too)
Instructions
Place Milk in a saucepan on the stove on Med-High Heat
Heat for 2 min.
Add remaining ingredients
whisk
Turn down the heat
continue stirring
once all ingredients are mixed together, pour in a cup
top with whipped cream or a dash of cinnamon
23. Rachel Ray's Kale and White Bean Soup – literally my go-to soup, and so so easy for a warm colorful soup.
24. Shortbread – I have a gf/cf version coming soon!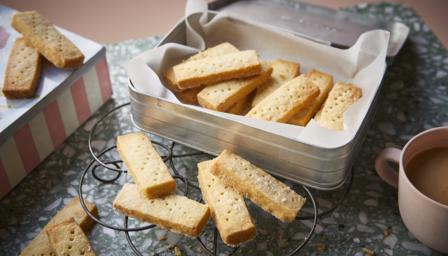 25. My mom's cinnamon coffee cake…this is the original version without dietary substitutions. Substitute greek yogurt for the sour cream and use your favorite gluten free flour blend. Click here for the recipe from Taste of Home.
Bonus:  My favorite thing about the holidays is Vacation and time off!
Next week we will have a daily posts by Lindsey Wright from Dear Wilderness: Exploring Beauty, Wellness, and Balance
Happy Holidays from Elizabeth, Ashley, and Mary Lee Kitchen!